Welcome
The Tucson Stamp Club, located in Tucson, Arizona, was organized in 1883. We have an energetic group of stamp and postal history collectors and philatelists with a wide range of interests. The meetings are held twice a month and offer programs, auctions, selling & trading, and sharing of knowledge. The club is an American Philatelic Society Life Chapter 59-7566.
Meetings
We meet on the first and third Saturdays of each month. Meeting times: 11:00 am bourse, 12:00 noon meeting and program. The regular meeting location is in the Postal History Foundation Library, 920 N. 1st Avenue, Tucson, AZ 85719. In central Tucson take Speedway Blvd. -- turn south on 1st Ave. and drive two blocks.
Meeting schedule and topics
July 20, 2019, Space Missions.
August 3, 2019, World War I.
August 17, 2019, Robert Fulton & First Steamboat.
September 7, 2019, Brazil.
September 21, 2019, Supreme Court & Sandra Day O'Connor.
October 5, 2019, Calendars.
October 19, 2019, Yorktown, VA & Cornwallis Surrenders.
November 2, 2019, the Dakotas.
November 16, 2019, Fall Auction, Auction starts at Noon.
December 7, 2019, Pearl Harbor attacked in 1941.
December 21, 2019, end of year potluck -- election of officers.
Contact us
Contact Person: Mr. Stephen Hackney, 1017 North Holly Avenue, Apt. J, Tuscon, AZ 85716, (520) 401-7389, e-mail: stephenhackneyaz@gmail.com
Officers
President, Stephen Hackney, 1629 N. Arcadia Ave., Tuscon, AZ 85712, (520) 401-7389, e-mail: stephenhackneyaz@gmail.com
Vice-President, Len Miller, 2821 E. Pompeii Circle, Tuscon, AZ 85716, (520) 327-0783, e-mail: lenmiller@cox.net
Secretary, Dick King, 7130 N. Camino de los Caballos, Tuscon, AZ 85743, (520) 419-6517, e-mail: kingr@u.arizona.edu
Treasurer, Jerry McNew, 3538 E. Flower St., Tucson, AZ 85716-2736
Editor, Janet Gagnon, 1347 W. Thurber Pl., Tucson, AZ 85705, (520) 909-1341, e-mail: jgagnon45@yahoo.com
Membership
Come join us! Members receive the newsletter "The Arizona Pride of Philately" four times a year. Dues are $8 per year for an individual, $2 for each additional family member. Cluck here for a membership application to print out. Bring application to a meeting or mail to: Jerry McNew, 3538 E. Flower St., Tucson, AZ 85716-2736.
Blog
The club maintains a blog at: http://tucsonstampclub.blogspot.com/ .
Philatelic societies in Arizona
Arizona Federation of Stamp Clubs webpage
Arizona-New Mexico Postal History Society webpage
Arizona Philatelic Rangers webpage
Flagstaff Stamp Club webpage
Fountain Hills Stamp Club webpage
Green Valley Coin and Stamp Club Club webpage
Lake Havasu Stamp & Coin Club webpage
Mesa Stamp Club webpage
Northside Stamp Club webpage
Phoenix Philatelic Association webpage
Postal History Foundation webpage
Prescott Stamp Club webpage
Roadrunner Stamp Club webpage
Sun City Stamp Club webpage
Sun City West Coin & Stamp Club webpage
Sun Lakes Stamp Club webpage
Tucson Postcard Club webpage
Verde Valley Stamp Club webpage
Stamp shows in Arizona
August 4, 2019 - First Sunday Stamp Show, Holiday Inn North Phoenix, 12027 N. 28th Dr., Phoenix. webpage
September 1, 2019 - First Sunday Stamp Show, Holiday Inn North Phoenix, 12027 N. 28th Dr., Phoenix. webpage
October 6, 2019 - First Sunday Stamp Show, Holiday Inn North Phoenix, 12027 N. 28th Dr., Phoenix. webpage
---
This website maintained for the Club by Jack D. Mount.
Website last updated: July 7, 2019
Copyright © 2017-2019
URL: http://tucsonstampclub.eu5.org/index.html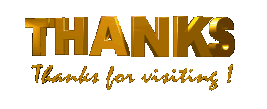 You are visitor number



Count Stats Visits
since February 21, 2017